If you need to contact us about your order, you can now do this directly from within My Account. Follow the instructions below to do this.
Step 1. Login to My Account here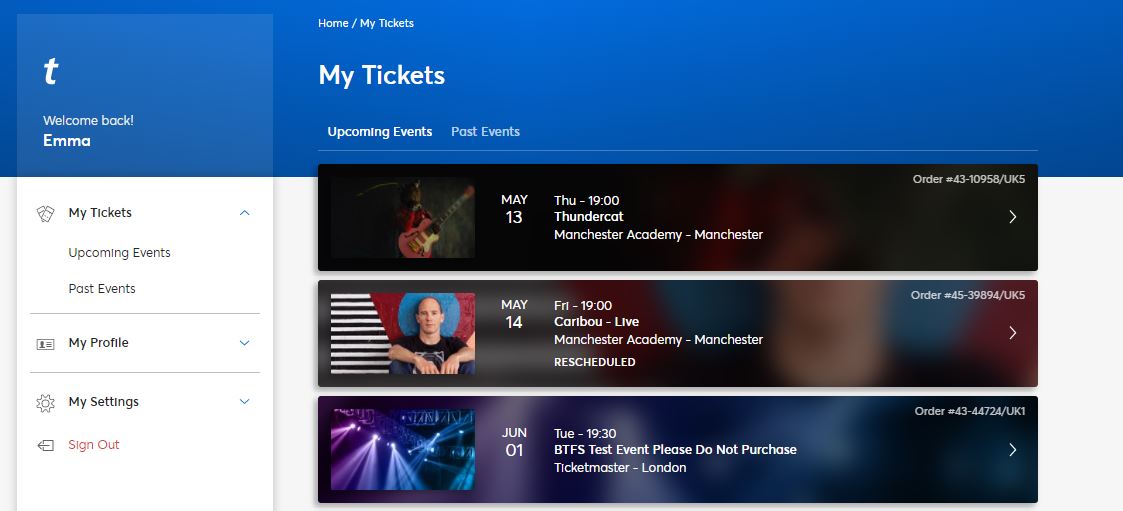 Step 2. Select the event you wish to contact us about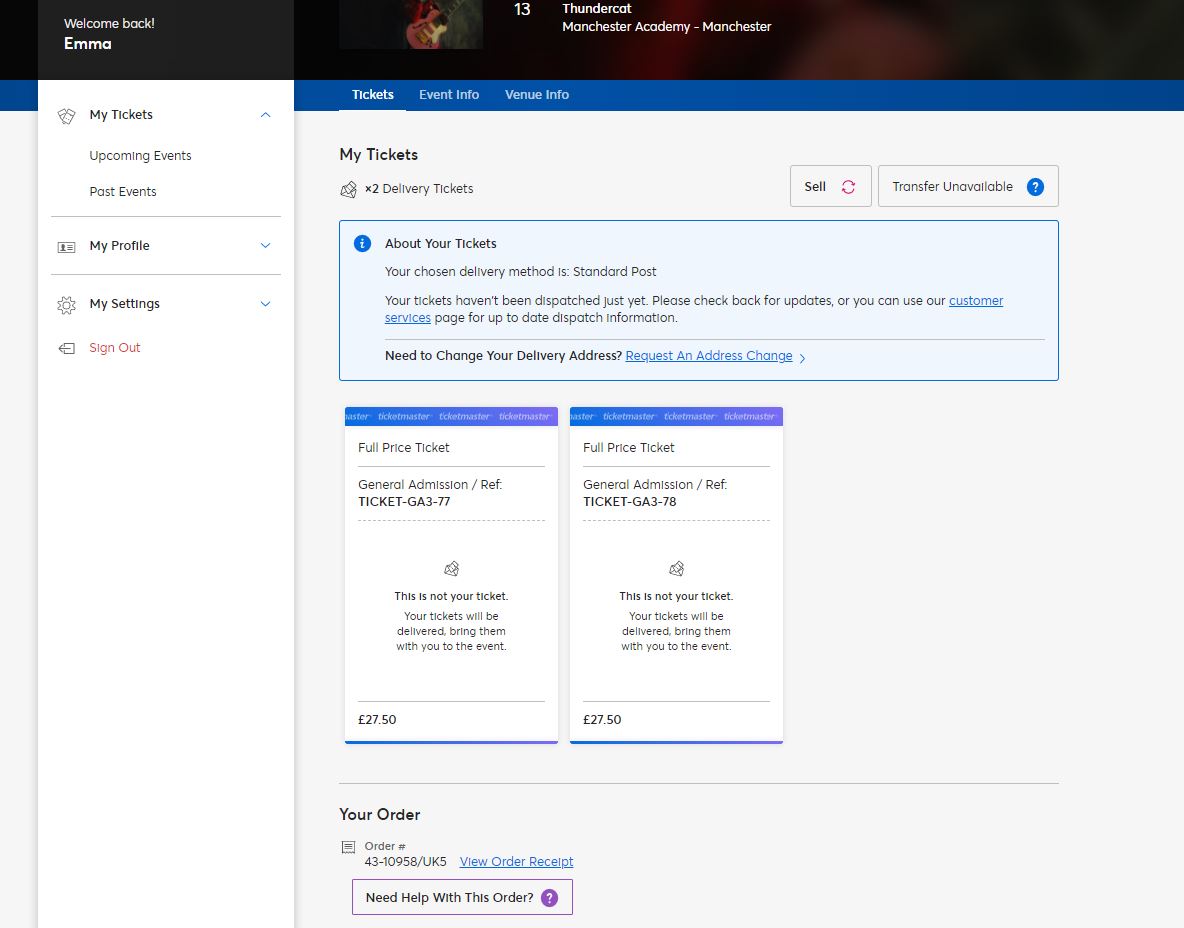 Step 3. Hit the Need Help With This Order? button and follow the on-screen instructions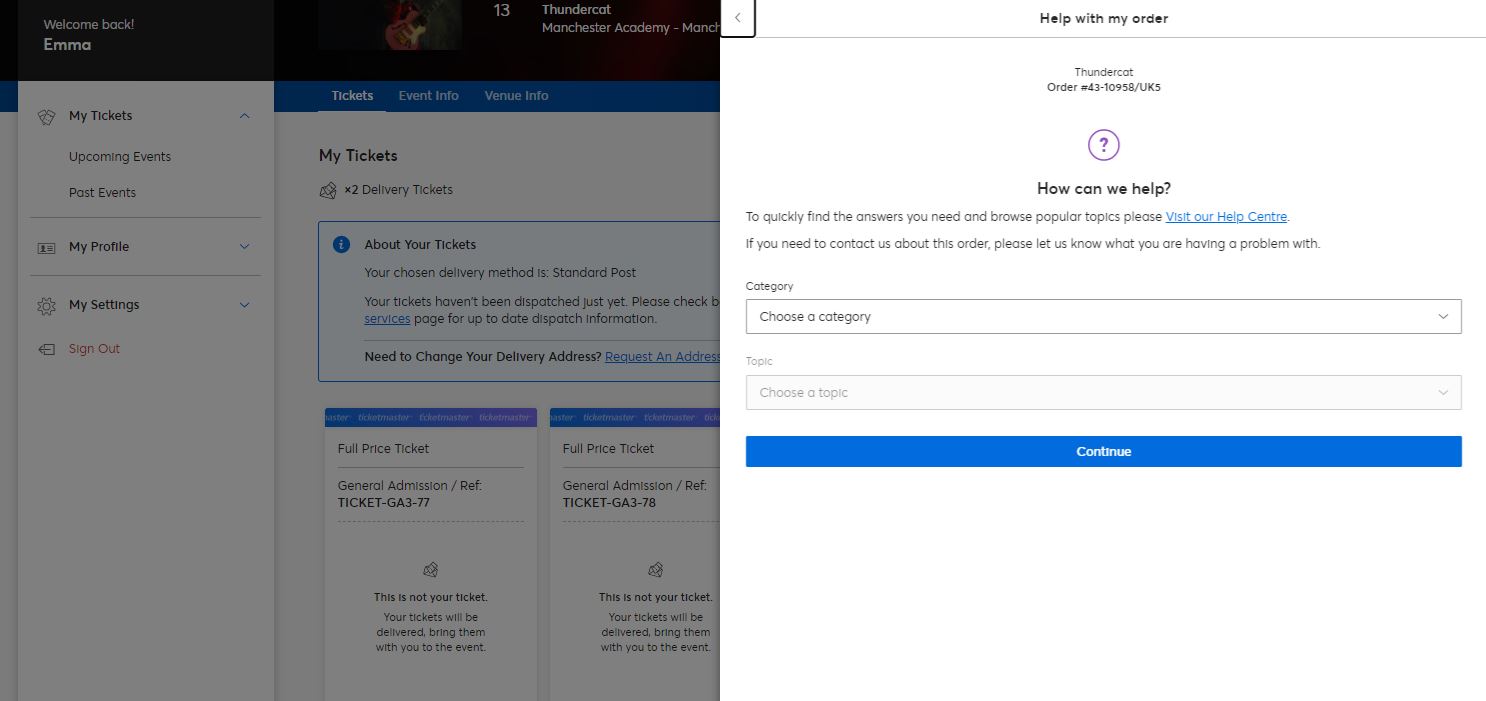 Don't have an order in My Account and need to contact us?
If you have a question for us that doesn't relate to an order in My Account you can
If you're contacting us through this form, please be aware we can only help you if your query concerns one of the following topics:- Reseats and exchanges
- Help accessing 'My Account'
- An event that happened more than 90 days ago

If you need to contact us about an order you've already made, please use the Help with this order button on the order information page by logging into My Account. You can find instructions on how to do this above. Please do not use this form if your question doesn't concern one of the topics above as we may not be able to help you.